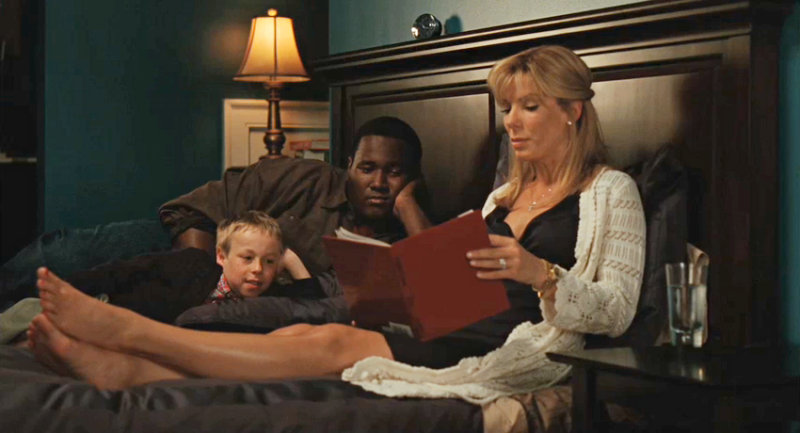 as part of our foster parent training that is required each year, we can see a few movies that will count.
so last night the hubs and i went out to see "the blind side."
i have to say i cried like a baby during the movie, and then after, and then again after dropping off the babysitter.
i know...i'm ridiculous. the movie really got to me. it confirms what we're doing as foster parents. will our foster son grow up to be drafted by the NFL? probably not, although he's quite a hefty guy.
the story just warmed my heart and made me realize, once again, that everyone deserves a family and a place to call home. everyone needs a chance.
so if you haven't already, go and see this movie. and if you cry like a baby, please tell me so i can feel better about myself ;)